Ad Astra Per Aspera – To the Stars Through Difficulties (the Kansas state motto): a portrait of rural ministry
by Catherine Neelly Burton
I am not a native Kansan, but after nearly 10 years here I claim it as home. Coming from the Southeast it took a few years for me to appreciate the beauty of open space. Now I treasure drives through the Flint Hills where the tallgrass goes forever. When my family drives west for Colorado vacations, I far prefer the southern route through small towns and farmland to the quicker (but boring) drive on I-70 across northern Kansas.
While it took time for the geography to grow on me, I was drawn to the people immediately. Kansans are good people. Sure, that's a generalization, but it proves true time and again.
I serve as the pastor of Grace Presbyterian Church in Wichita. Wichita is a city of about half a million people and Grace a church of about three hundred and fifty. Most of Kansas is rural, and many in the congregation I serve have roots in farms throughout the Midwest. If they did not grow up on farms, there's a good chance that their parents did. No matter how many advanced degrees they have, or office jobs, or fancy titles, the Midwest farm spirit is part of them. In church life, this plays out as a lack of pretension and a willingness to do most anything to help.
Wichita is in the Presbytery of Southern Kansas, which stretches for four hundred miles, east to west. There are no installed Teaching Elders/Pastors in the western 175 miles of our presbytery. This does not mean there is no leadership, but it looks different than it does in the church I serve.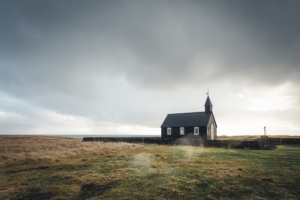 One of those churches in Western Kansas will likely call a pastor in the next year. There are a few Commissioned Ruling Elders (CRE's), and a few ordained Teaching Elders who serve in different capacities. Then there are the church members, whose leadership makes all the difference.
I moved to Kansas from Atlanta where, when a PCUSA church closed, while sad, it often meant financial gain and opportunity for the presbytery. If the building was somewhat maintained it could be sold and the money could start new ministries. That doesn't happen in places where the towns are dying too. The reality in many of these small towns in Kansas isn't just dying churches, it's communities with maybe one physician, and a thirty to forty-minute drive for groceries.
I sometimes tell colleagues that I live in the future of the PCUSA, which is to say that the greater church needs to pay attention now to what's happening in rural America. Conversations at the national church level about bi-vocational ministry, adjusted Board of Pensions rates with Pathways to Renewal, and even encouragement for clergy to go rural are important, but they don't fit out here. Out here those conversations needed to happen twenty to thirty years ago.
A church with 30 members in a town of 400 people will never install a full-time pastor again, and I can't imagine anyone moving to rural Kansas for a quarter time call. Still, that church created a food pantry to feed their neighbors, and they send children in their town to camp each summer. Churches like this need a different conversation, and they can be leaders in it.
Churches in southern Kansas have recreated themselves to be the church in their communities, and I want to tell you their stories. Each month I'll visit (Covid-19 allowing) a different church and highlight the ways they are very much alive and active. I look forward to you joining me.
---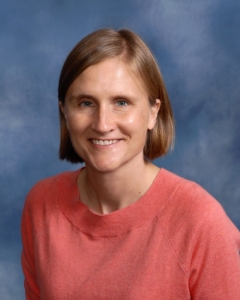 Catherine Neelly Burton serves as the pastor of what is most easily categorized as a 'traditional' PCUSA congregation, even though that era is gone. She serves at Grace Presbyterian in Wichita, KS. Grace has about 350 members and is an amazing congregation with wonderful people. She is married to John, and they have a four year old daughter and a nine year old dog.
Catherine is also a member of the NEXT Church blogging cohort and her writing focuses on rural ministry in Kansas. 
https://media.mywtenfold1.com/wp-content/uploads/sites/10/2020/05/06134918/john-cafazza-AeABkasP-24-unsplash-scaled-e1608492681621.jpg
533
799
Layton Williams
/wp-content/uploads/sites/10/2016/01/NEXT-Logo-FINAL-Horizontal_lato-1030x229.png
Layton Williams
2020-05-06 13:51:00
2020-11-28 20:05:16
Ad Astra Per Aspera – To the Stars Through Difficulties (the Kansas state motto): a portrait of rural ministry