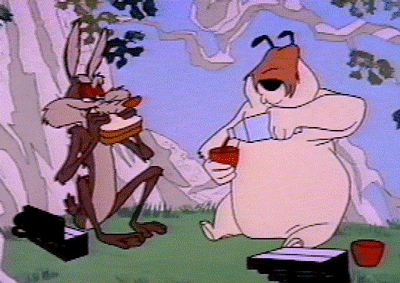 Each month we assemble a series of posts around a particular theme. This month, we're curating a conversation around governance and connection. Have ideas or reflections to share? Offer your thoughts in comments, on our Facebook page, or contact us here. If you like what you read, subscribe to our blog (enter your email on the right sidebar) and receive an email when there is a new blog article. 
As we begin to wind down this month's theme, we share a sermon that NEXT Church co-chair MaryAnn McKibben Dana preached at National Capital Presbytery on Tuesday, June 24 following General Assembly.
MaryAnn McKibben Dana
National Capital Presbytery
June 24, 2014
Romans 15:4-13
Abound in Hope
4For whatever was written in former days was written for our instruction, so that by steadfastness and by the encouragement of the scriptures we might have hope. 5May the God of steadfastness and encouragement grant you to live in harmony with one another, in accordance with Christ Jesus, 6so that together you may with one voice glorify the God and Father of our Lord Jesus Christ.

7 Welcome one another, therefore, just as Christ has welcomed you, for the glory of God. 8For I tell you that Christ has become a servant of the circumcised on behalf of the truth of God in order that he might confirm the promises given to the patriarchs, 9and in order that the Gentiles might glorify God for his mercy. As it is written,
'Therefore I will confess you among the Gentiles,
and sing praises to your name';
10and again he says,
'Rejoice, O Gentiles, with his people';
11and again,
'Praise the Lord, all you Gentiles,
and let all the peoples praise him';
12and again Isaiah says,
'The root of Jesse shall come,
the one who rises to rule the Gentiles;
in him the Gentiles shall hope.'
13May the God of hope fill you with all joy and peace in believing, so that you may abound in hope by the power of the Holy Spirit. 
~
One of my Sunday morning rituals for many years was to drive to church with the radio tuned to NPR's Weekend Edition Sunday. And while I like Audie Cornish, the current host, just fine, for me Liane Hansen will always be the voice of Weekend Edition Sunday. (Yes, even folks in their early 40s can get set in their ways.)
One of the things I miss on that program is the Voices in the News, a feature that was sadly discontinued 6 years ago. During this segment they would play short quotes from various world leaders or celebrities, in their own voices. It was sort of an audio collage of the events of the previous week.
Tonight I want to keep that spirit alive, and I've enlisted some friends to help me. (Keep in mind that these readers may or may not endorse the words they say!)
"Here were some of the voices in the news this past week":
Voice 1: "We are not here to fight and divide, but to continue to proclaim the good news of Jesus Christ and to testify to the transforming power of his love that is available to everyone. We urge you in the strongest possible way to refrain from actions, attitudes, and language that would mar the image of Christ in your response to the Assembly's actions."
Voice 2: "You should tell your pastor and the members of your session that you disapprove of these actions.  You should refuse to fund the General Assembly, your synod, your presbytery and even your local church if those bodies have not explicitly and publicly repudiated these unbiblical actions. God will not be mocked and those who substitute their own felt desires for God's unchangeable Truth will not be found guiltless before a holy God."
Voice 3: "We pray that the discussions that will take place around amending the Book of Order in the coming year can be vehicles for healthy conversation about what it means to be church together, even with deep disagreement."
Voice 4: "Divestment is not the end, it's the beginning of non-violent means to fight the oppression of our Palestinian brothers and sisters."
Voice 5: "The decision will undoubtedly have a devastating impact on relations between mainstream Jewish groups PCUSA. We hold the leadership of the PCUSA accountable for squandering countless opportunities… to isolate and repudiate the radical, prejudiced voices in their denomination."
(Thank you all for reading the words of others, and in some cases, giving voice to sentiments you don't agree with!)
Part of the fun of Voices in the News on NPR was trying to figure out who was speaking and what they were talking about. I will save you that mystery and say we heard words from the Fellowship of Presbyterians, the Layman, the Covenant Network, former GA moderator Rick Ufford-Chase, and a spokesman for the Jewish Council for Public Affairs.
As for what they were all talking about: if you managed to miss the news about GA via CNN, the New York Times, the Guardian, the Wall Street Journal, the Washington Post, or heck, even the Springfield Shopper, you're going to hear about it in our breakout groups with our GA commissioners in a few moments. Suffice to say that some people are elated, others are furious, some are elated about the one thing and furious about the other, some are proud of their denomination for speaking prophetically and at great risk, some are wondering why we even weigh in on half the stuff we weigh in on, some have been looking for any excuse to leave, some are trying their hardest to stay, some have been waiting for a decision for years, some wanted just two more years to study the matter.
In the midst of that, here's another voice, not from the news this week, but echoing down through the generations: Live in harmony with one another, in accordance with Christ Jesus, so that together you may with one voice glorify God.
Oh Paul, you ask hard things of us! One voice? The divestment vote passed by seven votes! Even the marriage decisions, as decisive as they were, left 30-40% of commissioners in opposition. Do you detect a lot of harmony in the voices we just heard? We are not a well-tuned barbershop quartet, glorifying God with our tight chords. At best we are one of those 12-tone pieces by Schoenberg or some other 20th century composer. If you've taken music theory and listen really hard with your head cocked just so, you can hear a unity and coherence to the notes. But 12-tone music is more appreciated than it is loved. It's probably not going to be your choice of soundtrack for a dinner party or your first dance at the wedding reception. And it's not likely to fill its listeners with all joy and peace in believing so that they will abound in hope. It's more likely to leave people cringing with their hands over their ears.
You will hear from our commissioners in a moment about what happened at GA. What I hope they will convey, and what I wish to convey, is that the debate was vigorous, and intense, but also prayerful and respectful. That matters.
Personally, I call it a success that we made it through the marriage debate without hearing the words pedophilia or bestiality. And nobody in the Middle East debate got compared to Hitler. Now I realize that's setting the bar pretty low. But it's bar we haven't always cleared in this presbytery or at General Assembly, so kudos to us!
But regardless of how we made the decisions we did, the decisions themselves have consequence. And we are not of one mind and one voice. And what makes our current situation more challenging, especially here in this presbytery when it comes to the Middle East, is that folks who are used to agreeing with one another don't agree about divestment. It's one thing to be colleagues in Christ when you see eye to eye on a whole laundry list of social issues. It's much harder when those colleagues disagree on something that feels so fundamental. This is going to put our unity to the test. (And at this point our loyal conservative minority is thinking, "Yeah, tell me something I don't know.")
And still, despite all of this, I do have hope. Because thank God, our hope is in God, who is the one true author of the joy and peace that we so sorely need.
This is the last section of Paul's letter to the church in Rome. It's a sweeping epistle that has covered everything from the role of the law to the significance of Adam to the interplay between spirit and flesh. It's no accident that after these weighty matters of the day he winds up where he does, in a place of unity, of welcoming one another, lifting up the steadfastness of the Christ we meet in scripture. But this is not quite his last word to the church. Later in this chapter Paul acknowledges that he has "written rather boldly," or what the Message calls "bold and blunt criticism." There is an edge to Paul's words; they are not all sweetness and light. Deep issues are at stake. So Paul must feel like it's possible to do both: To be bold and even blunt with one another, to say "here's where I see God at work in our church," but also to do the "one-anothering" that Jesus calls us to do.
But how do we live with that tension between the call for unity and the deep disagreements we have? Maybe we need an image to guide us. And the one that comes to mind is from an old Looney Tunes cartoon. (Stick with me.)
Those of you who've been to GA know is the exhibit hall, where you have booths for the different affinity groups. Whoever's in charge of the placement of those booths has a godly sense of humor, because the groups that are diametrically opposed to one another often end up side by side. And it's not unusual to see someone at one booth chatting amiably with someone the next booth over. And when I see that, I always think of Ralph the Wolf and Sam the Sheepdog.
For those who don't remember these characters, Ralph the Wolf looks like Wile E. Coyote and Sam is of course a Sheepdog. Ralph's goal is to steal the sheep for his dinner, often with the help of various products from the Acme Corporation. And Sam's job is to guard the sheep and keep Ralph from doing that, often with the help of his big doggie fists. Slapstick gold.
But what's funny about the Ralph and Sam cartoons is that they're not enemies. In fact, if you remember, they begin each morning by greeting each other: "Morning Ralph. Morning Sam." They meet each other at the punch clock and they each punch their time card and go to work. And here they are, taking a lunch break together as friends before they go back to doing what it is they do.
Now, my point is not that one side is stealing sheep and the other is the benevolent guard! But maybe the kingdom of God is something like this. We have divisions. But we can decide whether we want to be a divided church. We will continue to address controversy, but it need not be cantankerous. The councils of our church will continue to hash out issues. We will line up at microphones, offering our best arguments and scriptural support for our position. We will be bold and sometimes blunt. And when it's time to break bread together we will do so, as we did every single day of General Assembly, welcoming one another just as Christ welcomed us.
The things we decide matter. But do we believe that God holds our future or not? Do we believe that God works through our deliberations and beyond them, within us and without us, through us and in spite of us? Do we believe that God is not finished with us?
I do. I believe that God has got this.
And that belief is the  peace that Jesus promises, not as the world gives. That kind of peace can only be dreamed up by a wildly imaginative God… a God of joy, steadfastness and hope.
~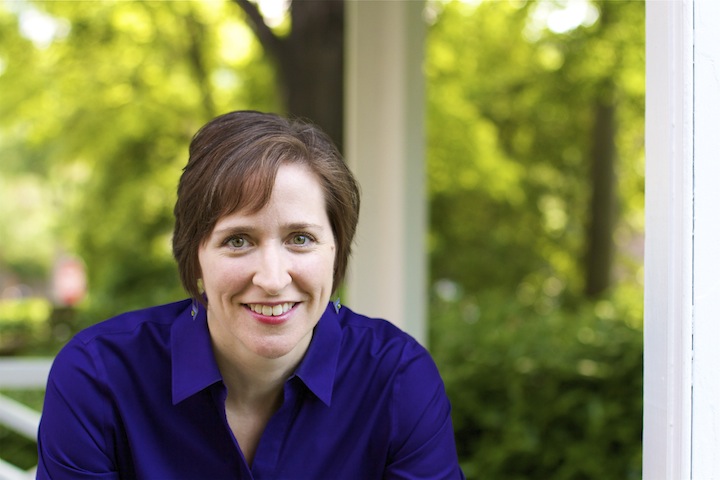 MaryAnn McKibben Dana is a pastor, writer and co-chair of NEXT. Connect with her at her website, The Blue Room.
https://media.mywtenfold1.com/wp-content/uploads/sites/10/2014/06/29180329/Sam_and_ralph-10.10.08-AM.gif
283
400
Jessica Tate
/wp-content/uploads/sites/10/2016/01/NEXT-Logo-FINAL-Horizontal_lato-1030x229.png
Jessica Tate
2014-06-26 08:32:52
2016-02-18 13:05:12
Abound in Hope — A Sermon Amid Our Divisions