by Rob Hammock
Therefore, since we are surrounded by so great a cloud of witnesses, … consider him who endured such hostility against himself from sinners, so that you may not grow weary or lose heart. – Hebrews 12:1-3 (NRSV)
Coronatime's weariness marches on into the fall and advances into the most polarizing presidential campaign I recall experiencing. There is so much noise to sift through on a day-to-day basis, it is exhausting to know where to focus and listen.
For those who can hear, listening ought to be as simple and reflexive as breathing. But in our current world, with enough auditory, visual, and other sensory inputs to easily overload us, discerning to whom or what we should listen is no easy task. Although written over 60 years ago, the words from the French sociologist and Christian, Jacques Ellul, ring no less true today:
"The individual can no longer live except in a climate of tension and overexcitement. [The individual] can no longer be a smiling skeptical spectator. [That person] is indeed 'engaged,' but involuntarily so, since [he/she] has ceased to dominate his own thoughts and actions." ― The Technological Society
Whether it's navigating emails, phone calls, texts, push notifications, news channels, or web sites, involuntary over-excitement sums up the challenge I feel the need to lean into today. But where do I start? I have to make conscious, consistent decisions, otherwise the "cares of the world" in the Parable of the Sower will too easily "choke the word" as I am overwhelmed with the scope of voices vying for my attention. Thinking of the above verses from Hebrews, I am struck with the notion of being "surrounded by so great a cloud of witnesses". Who are the witnesses I can listen to and learn from?
I was struck most recently about this at the death of U.S. Representative John Lewis. I cannot remember the last time I teared up at the loss of a political leader, but upon hearing of his passing due to cancer, my lip began to quiver, and my eyes began to water. I had not expected this. Losing Chadwick Boseman in a similar manner just over a month later also hurts. Both African American men died of cancer in a time when their grace and dignity was greatly needed.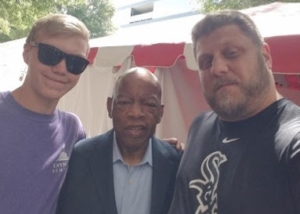 But I had only ever met John Lewis.
Over the years my work in affordable housing and community development finance has given me opportunity to visit Selma, Alabama. The first time I went, almost 20 years ago, was to be part of an event to support the Jonathan Daniels Community Development Corporation. Jonathan Daniels was a white, Episcopal seminarian who had been working on registering Black voters when he was gunned down by a local deputy in the adjacent Lowndes County. I had not known the story of him before that visit, but I was inspired by his sacrifice and grateful for his willingness to be proximate and risk his life. I was only a few years out of seminary myself, and I wondered whether I would have been so brave.
While in Selma for that event, I took the time to visit the National Voting Rights Museum and Institute. I knew the broad history of the 1965 Voting Rights Act, and I knew of Martin Luther King, Jr. and the March to Montgomery that had started on March 21, 1965. But I had not yet known about John Lewis and Bloody Sunday, which occurred two weeks prior to that march and was five months before the death of Daniels.
The first march across Edmund Pettus Bridge on March 7, 1965 was led by Hosea Williams of the Southern Christian Leadership Conference (SCLC) and John Lewis, the 25-year old leader of the Student Nonviolent Coordinating Committee (SNCC). With 600 others they marched through Selma and across the bridge only to be met by state troopers and local law enforcement. When they would not disperse, the peaceful marchers were met with a merciless onslaught of billy clubs and tear gas. John Lewis was among the wounded with a fractured skull. Although "Bloody Sunday" was a shock that helped propel the nation to the passage of the Voting Rights Act, that was not the first time that John Lewis had willingly put himself in harm's way. By the time of that march he had already been arrested dozens of times and beaten on multiple occasions.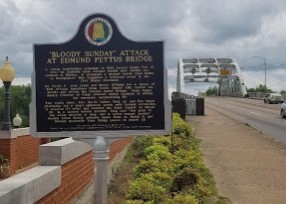 I lived in Atlanta for almost 10 years after my first trip to Selma. And I was proud and honored that I had the opportunity to cast my vote for John Lewis as my representative, but it was not until 2019, after I had moved away, that I met him. My 16-year old son and I were on a trip to Atlanta for a weekend of sporting events. In between the football and baseball, we went to the Decatur Book Festival. Strolling along Ponce de Leon Avenue on a Sunday afternoon, I see two older African American men slowly walking in front of us in suits on a hot September day. I see them stop and talk to a couple of other festival attendees, when I realized that the slighter of the men was John Lewis. I quickly told my son and told him I wanted to go talk to him. With a giddiness for the opportunity, I walked up and introduced us and thanked him for his service. Then, I did the most touristy of things – I asked for a selfie. He obliged. I don't know what I expected beforehand, but I was struck by how utterly gracious and friendly he was in our brief encounter. His gentle, humble spirit belied the fierce tenacious spirit that had endured imprisonment and beatings. From whatever deep reservoir of faith he drew upon, I walked away thinking and feeling that this was a man I need to know and understand better, even more so than I had before.
Amidst the voices that clamor for my attention, I know I need to intentionally focus on those people that bear witness to the work of God. And when I am confused as to whose faithful voice I should listen, I look for those who have demonstrated in practice what it means to do justice, love mercy, and walk humbly with God as my own "cloud of witnesses". And when I think of John Lewis and the hostility he drew and bore; it gives me hope and courage to "not grow weary or lose heart". May I listen to his story and learn better so that I may indeed be present and available for "good trouble".
---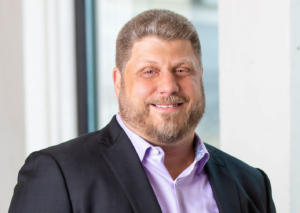 Robert Hammock recently rolled off of the Session after a 3-year term at Caldwell Presbyterian Church in Charlotte, NC. Although trained at Princeton Theological Seminary (MDIV), the last 20 years of his career have been focused on affordable housing and community development efforts, primarily in urban contexts. He remains active in a leadership role through his church's development of affordable housing through the re-purposing of part of its campus.
Rob is also a part of the NEXT Church blogging cohort, and his writing focuses on faith, ministry, and community development.
https://media.mywtenfold1.com/wp-content/uploads/sites/10/2020/09/02111938/johnlewis.jpg
273
383
Layton Williams
/wp-content/uploads/sites/10/2016/01/NEXT-Logo-FINAL-Horizontal_lato-1030x229.png
Layton Williams
2020-09-02 11:24:42
2020-09-02 11:24:42
A Gracious and Tenacious Spirit Amidst My Cloud of Witnesses