Each month, we post a series of blogs around a common topic. This month will focus on the art of coaching and the practice of ministry. Some posts will layout insights or frameworks of coaching and some will be stories of coaching that transformed a pastor or congregation. We hope they will inspire you. We hope that inspiration will turn into actual movement in your own life and ministry so that we might move closer to that vision of the church we long for, closer to the vision of the kingdom on earth as it is in heaven. We invite you to join the conversation here, on Facebook, or Twitter!
by Margaret Burnett
I love ministry in the church. I love the people, the mission, the theology, the relationships, the privilege of sacred spaces and thin places. I love it, and it totally overwhelms me at times—spiritually, emotionally, and physically. After nearly 20 years in ministry, I've learned a lot about the need for balance.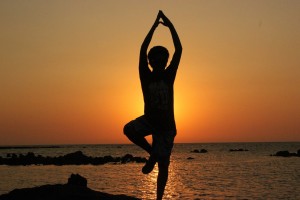 For me the support of good friends, time with an excellent counselor, and much prayer are vital for maintaining healthy life and ministry. Twenty-four outreach ministries to coordinate, sermons to prepare, visits to make, classes to teach, emails to read (and maybe even to reply!), parishioners to meet with, community groups to support—then there's being a wife, mother, pet owner, and friend. Oh, and I encourage people to take care of themselves, so I really need to do it, too.
When ministry became more of a juggling act than a joy, I decided to try something new. I began to work with a coach. Being coached is very different than being counseled. While counseling is important to face hurt, history, and conflict, coaching is focused on the next steps. Typically coaches work with people who are ready for something new rather than people whose focus needs to be on healing. Coaches enter the relationship believing that the person being coached is naturally creative, resourceful and whole.
My first experience with a coach helped me determine how to best guide the adaptive change of a new system for my church's outreach ministries. I had the basics and knew the questions, but my coach walked alongside me, asking hard questions, challenging me, helping me gain confidence in newfound gifts, and offering tools that supported my growth and the health of the church. If he had tried to answer all the questions and "fix" the issues, the system would not have changed. Today our 24 outreach ministries are coordinated by a team of six people who are answering God's call to faithfully use their gifts and skills. And when new ministries are suggested, we have the space and energy to be creative and realistic about adding another program.
My other experiences with coaches have helped me discern my call, discover gifts I never knew I had, work in healthy ways with colleagues, and prioritize my time at church and at home. I set goals with my coach, and he holds me accountable to them—no more resolutions for someday; he checks to see if I am actually moving toward those things I promised myself to do.
I would have never imagined that adding one more thing to my plate—-enlisting the help of a coach—would move my life to become more balanced and whole.
---

Margaret Burnett is Associate Pastor for Outreach Ministries at Idlewild Presbyterian Church in Memphis, TN.
https://media.mywtenfold1.com/wp-content/uploads/sites/10/2016/02/29175517/yoga-featured.jpg
200
398
Linda Kurtz
/wp-content/uploads/sites/10/2016/01/NEXT-Logo-FINAL-Horizontal_lato-1030x229.png
Linda Kurtz
2016-02-23 07:17:44
2016-02-21 16:46:35
A Balancing Act