We are launching a new series this month that highlights participants at the national gathering in Charlotte, North Carolina on March 4 – 5th, 2013. Presenters, preachers, teachers, and leaders were asked the same five questions and their thoughtful responses may be found here every week. The goal is to introduce you to people you'll hear from in Charlotte and prime the pump for our time together. Hopefully, something here will spark an idea, thought, or question for you. We encourage you to reach out and initiate conversations that you can later continue in person. So without further ado …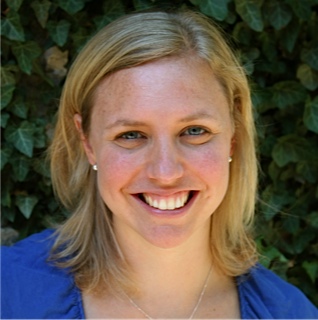 1. Tell us about your ministry context.
After five great years as an associate pastor in Northern Virginia, I'm excited to be the Director of NEXT Church, building relationships with Presbyterians across the country who are doing exciting, creative, Christ-led ministry. I'm fortunate to live in Washington, DC and be part of National Capital Presbytery, which is doing some good strategic thinking about the church that is becoming.
2. Where have you seen glimpses of "the church that is becoming"?
In more places than I expected! Discovering these places has been one of the gifts of NEXT Church. All the leadership for the NEXT Gathering in Charlotte are glimpses of the church that is becoming…like the generative ministry at Broad Street Ministries and Arch Street Presbyterian Church in Philadelphia…improvisational worship at Church of the Pilgrims in DC…Community organizing ventures across the country (Patrick Daymond, Andrew Foster Connors and Andy Imparato will highlight their experiences in testimony and a workshop)…highly contextual ministry like that of Caldwell Presbyterian in Charlotte…1001 New Worshipping Communities and New Beginnings ministries within the PCUSA…the Ecclesia Project in Mid-Kentucky Presbytery. I'm excited to catch other glimpses of good news at the gathering in March.
3. What are your passions in ministry? (And/or what keeps you up at night?)
Our culture is changing rapidly. Perhaps this has always been so, but it is nonetheless changing and with it, the place of the church changes too. But the call of the church remains what it has been through the ages: How do we experience the redemptive presence of God in our lives? And how do we communicate that presence to others so that we embody God's love, grace, and justice in the world?  How do we do that today?
Like the women who show up at the tomb, stubbornly insisting on hope when death and despair rule the day, I am passionate about ministry that helps us tap into the resurrection hope that is God's redemptive presence in our lives. When we tap into that hope–individually and collectively–we are free to be born again ourselves, to be born again as institutions and communities, and, I believe, to bear hope and light in a world where people desperately need community, desperately need hope, desperately need God-in-Christ.
4. What is one thing you are looking forward to at the NEXT Gathering?
It's hard to name just one thing! Of all the great things, I am most looking forward to the connections I make at NEXT gatherings (through what happens "up-front" and informally) that spark my imagination and help me grow as a leader in our church.
5. Describe NEXT in seven words or less.
Relational. Hopeful. Creative. Resurrection.
https://media.mywtenfold1.com/wp-content/uploads/sites/10/2011/12/29180756/Slide1.jpg
540
720
andrew
/wp-content/uploads/sites/10/2016/01/NEXT-Logo-FINAL-Horizontal_lato-1030x229.png
andrew
2013-01-12 11:57:55
2016-05-03 15:34:11
5 Questions with Jessica Tate