This series highlights participants at the national gathering in Minneapolis on March 31st – April 2nd, 2014. Presenters, preachers, teachers, and leaders were asked the same five questions and their thoughtful responses may be found here every week. The goal is to introduce you to people you'll hear from in Minneapolis and prime the pump for our time together. Hopefully, something here will spark an idea, thought, or question for you. We encourage you to reach out and initiate conversations that you can later continue in person.

Kate Foster Connors is the Director of The Center. She will be offering a testimony at the National Gathering.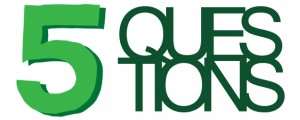 1. Tell us about your ministry context.
The Center is a mission partnership of the Baltimore Presbytery that equips congregations to get involved in their neighborhoods. We host church groups from all over the country, matching them with local congregations who are engaged in their neighborhoods. The visiting church group gets to plug into an ongoing, sustained ministry led by a local congregation, and the local congregation gains extra hands and feet to accomplish a special initiative.
2. Where have you seen glimpses of "the church that is becoming"?  
In congregations wanting to take a look at how they are using the talents, resources, energy and gifts of their congregation. Are they serving just the congregation and its facilities? Or are they out in the city, working with local leaders to realize justice for all of God's children? These questions are being asked more and more frequently in the congregations I work with – and out of a deep engagement with what it means to live the gospel as a community of faith.
3. What are your passions in ministry? (And/or what keeps you up at night?)
Helping the church be the church – in other words, what are we, if we aren't standing with the poor, those living with food insecurity, those without adequate housing, or education, or healthcare?
4. What is one thing you are looking forward to at the NEXT Gathering?
I can't wait to hear the stories of others who are excited about bringing innovation and creativity to re-creating the church!
5. Describe NEXT Church in seven words or less.
Inspiring innovation in the church
https://media.mywtenfold1.com/wp-content/uploads/sites/10/2011/12/29180756/Slide1.jpg
540
720
Jessica Tate
/wp-content/uploads/sites/10/2016/01/NEXT-Logo-FINAL-Horizontal_lato-1030x229.png
Jessica Tate
2014-03-04 10:44:33
2016-05-12 22:02:08
5 Questions with Kate Foster Connors