This series highlights participants at the national gathering in Minneapolis on March 31st – April 2nd, 2014. Presenters, preachers, teachers, and leaders were asked the same five questions and their thoughtful responses may be found here every week. The goal is to introduce you to people you'll hear from in Minneapolis and prime the pump for our time together. Hopefully, something here will spark an idea, thought, or question for you. We encourage you to reach out and initiate conversations that you can later continue in person. 
Kara Root is offering a testimony on Discerning the Culture and she helped plan worship for the National Gathering!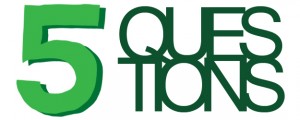 1. Tell us about your ministry context.
I'm at Lake Nokomis Presbyterian Church in Minneapolis, a vibrant, intergenerational, creative little community that has been around for over 90 years and is currently living into God's Story through honest worship, abundant hospitality, and intentional Sabbath rest.  We alternate our worship schedule, meeting for worship 1st & 3rd Sundays, and 2nd & 4th weeks on Saturdays, to set aside those Sundays as a Day of Rest. On 5th Sundays we gather in the evening for worship alongside the kids at a local Home for Children in their chapel.
2. Where have you seen glimpses of "the church that is becoming"?
Oh my. I glimpse this every single day. When people struggle to be present to each other and listen across perceived (even rigid) barriers, I see the Church that is becoming.  When an 83 year old, an 8 year old, and a 3 year old serve meals together and serve together on an usher team, or when a child leads the congregation in prayer, and holds the cup for her neighbor and says, "the blood of Christ, shed for you," I see the Church that is becoming.  When the ministry of the older woman with the keys to all her neighbor's houses to let out dogs and let in the meter person is honored alongside the ministry of the distinguished teacher, gifted preacher, full-time aid worker or hospice nurse, and when people do the hard work of standing with one another in suffering and genuinely celebrate each other's joys, I see the church that is becoming.  When a funeral is held for one neighborhood baby, and a blessing ceremony held for another – even if those families don't come to worship – or a trip is taken to repair someone's parents' house or help out someone's sister who is on bedrest in another state, none of whom have been met before, I see the Church.
We meet Jesus, who is with and for us, when we are with and for each other. We are the Church that is becoming, and I glimpse this whenever a group of people go about their ordinary, holy little lives remembering more often than forgetting, that Church isn't somewhere we go or something we do, Church is who we are, and then reminding each other and the world of that as often, and in as many ways, as possible.
3. What are your passions in ministry? (And/or what keeps you up at night?)
I am passionate about empowering people to join what God is doing in the world in their daily, ordinary lives.  I want to help people to be theologically engaged and reflective, and to participate in the life they are given.  Practicing Sabbath is a big part of this, as our own instincts and the culture around us push us to a relentless pace and productivity that numbs us to the gifts and callings in our lives.
I'm passionate about the continued work of always asking, What is God doing among us NOW? And NOW? Where might the Spirit be leading us NOW?  And never settling for how we've always done it, what we think we "ought" to be doing, or what that other congregation over there is doing.
I am kept up at night by the very same things that make me passionate. Our lives matter; being Church matters.  I can sleep when I remember that this is God's thing and we're just joining in, with all our flaws and bumbles.  But sometimes I forget that a little bit.  Leading is a vulnerable, important and sacred thing, and I don't want to mess it up.  I get kept up at night when I start thinking that I can avoid that somehow.
4. What is one thing you are looking forward to at the NEXT Gathering?
I love the inspiration that builds in hearing others' experiences and stories, and the collaborative visions that unfold and carry beyond the moment.  I am looking forward to the energy of synergy.
5. Describe NEXT Church in seven words or less.
Noticing together what God is doing now
https://media.myworshiptimes31.com/wp-content/uploads/sites/55/2011/12/29180756/Slide1.jpg
540
720
Jessica Tate
/wp-content/uploads/sites/55/2016/01/NEXT-Logo-FINAL-Horizontal_lato-1030x229.png
Jessica Tate
2014-03-17 19:29:48
2016-05-12 22:05:18
5 Questions with Kara Root