This series highlights participants at the national gathering in Minneapolis on March 31st – April 2nd, 2014. Presenters, preachers, teachers, and leaders were asked the same five questions and their thoughtful responses may be found here every week. The goal is to introduce you to people you'll hear from in Minneapolis and prime the pump for our time together. Hopefully, something here will spark an idea, thought, or question for you. We encourage you to reach out and initiate conversations that you can later continue in person. 
Gary D. Swaim, Ph.D. lives in Irving, TX.  He is a produced playwright in California and Texas (including a drama portraying the last years in the life of Dietrich Bonhoeffer) and a widely-published poet and writer of short fiction, in addition to anthologized poetry and fiction.  Currently, Dr. Swaim teaches in the Masters of Liberal Studies Program for S.M.U and serves as Faculty Advisor for Creative Writing.  He was selected as the 2011 Texas Senior Poet Laureate and was awarded the honor of Minnie Stevens Piper Professor of Excellence for the state of Texas. Swaim is a member of the Woodhaven Presbyterian Church of Irving, Texas and a ruling elder. Gary will be leading a workshop, Creating the Poetry of the Spirit.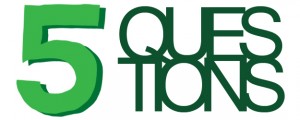 1. Tell us about your ministry context.
I grew up in a conservative denomination and served as a minister (pastor) in that denomination (fulltime and supply) for approximately fifteen years.  With that same group, I later served as an elder for thirteen years.  Through it all, I began drifting (deliciously and painfully) from the literalism I had been part to.  Fresh air fell on me when my wife and I associated with the Presbyterian Church.  I continued my spiritual search and have served as a ruling elder (and lay minister) there.  I have, for as long as I can remember, regarded myself a deeply spiritual person who makes essentially no distinction between the world of the spirit and material.  Each of my life acts is, I believe, of the (S)spirit.
2. Where have you seen glimpses of "the church that is becoming"?
I have seen the "church that is becoming" in the specific acts of persons inside as well as outside the nominal church.  I have seen it among those who say they do not believe as well as in those who believe deeply.  I have seen it in the person of advanced age and of youth.  It is most in individuals (and my thoughts go to one so aptly named Gloria) more than in collected gatherings of Christians.  I have seen the church becoming most with the marriage of the arts to the gathered body of persons. . .when individuals become co-creators with God.
3. What are your passions in ministry? (And/or what keeps you up at night?)
The so-called "high church" among most Presbyterians speaks to me most and impassions me.  Perhaps because I am a Professor of Arts and Humanities, symbology/imagery/depth of analysis speak to me most clearly, and I fear for its demise, its being overrun by bubblegum theology and practice.  No, I know.  This meets the needs of many and has every right to its existence.  It is, perhaps, only I whose need cannot be met by what APPEARS to be surface in nature.  And, then, I cry (worshipfully) at the excellence in a performance of "Sing, Sing, Sing" by Benny Goodman's recording.  I have not said, you will have noticed, that I'm always consistent.
4. What is one thing you are looking forward to at the NEXT Gathering?
I will be enjoying (I know this is so, by faith) my first visit with Next Church.  I have long been involved in a quest for truths of all types and sorts, the very nature of my profession and temperament.  A quest, as concept, automatically involves "quest-ions." I am rife with questions, short on permanent answers.  I expect that will be so for most attending Next Church.  What other reason than the search for answers would bring into existence a gathering like this?  I look forward to interacting with "questers."  Nothing gives me greater anticipation.
5. Describe NEXT Church in seven words or less.
Believing, hopeful, questers in search of answers. . . .
https://media.myworshiptimes31.com/wp-content/uploads/sites/55/2011/12/29180756/Slide1.jpg
540
720
Jessica Tate
/wp-content/uploads/sites/55/2016/01/NEXT-Logo-FINAL-Horizontal_lato-1030x229.png
Jessica Tate
2014-02-13 12:38:51
2016-05-10 22:01:24
5 Questions with Gary Swaim