Each month, we post a series of blogs around a common topic. This fall we've asked a number of leaders to respond to the question, "What is saving your ministry right now?" Andrew Plocher is one of our workshop presenters for the 2016 National Gathering. Learn more about the workshop at the end of this post. We invite you to join the conversation here, on Facebook, or Twitter!
By Andrew Plocher
Conflict is all around us. It seems even more present this Advent than in years past, and it fits well with the beauty of God's light breaking into the world's darkness. Conflict. Good versus evil, light versus dark, Advent hymns versus Christmas ones, fear versus love, spritz versus gingerbread cookies. Whether trivial or existential, there are conflicts all around us.
Learning to agree or disagree in love is not easy. Conflict has a bad rap in our culture and especially the church, where it brings up visions of parking lot conversations and membership in exodus. Yet conflict is not a bad thing. In fact, I believe it is regularly saving my ministry. I don't know when I first learned to value conflict, but I think it parallels my learning to bake artisan breads. While conflict has the potential to be terribly destructive, it also has the potential to be generative. In baking bread, the leaven (e.g. yeast) is in conflict with the salt. If the leaven wins, the bread lacks texture and flavor. If the salt wins the bread fails to rise and is far too salty. The two have two work together to find a balance so that the perfect texture and flavor are met in the baking of the bread. Finding that balance is part science and part art. The same holds true to navigating the conflicts we face in our daily lives and our congregations.
As I face the seasonal conflicts in congregational life, I try to view them as generative. In every conflict there is the potential for creativity, for death and resurrection, for something new to arise. In the annual squabble over who will be baby Jesus there's a chance to reframe a pageant, to explore how we value children in worship, and grow as a church family. In a conflict over politics, there's an opportunity to explore how we communicate with one another, learn to listen, and navigate the intersection of personal values and public faith. None of that is easy, but every time I walk through conflict I do so knowing that there's the potential for light and life. It doesn't matter if I'm working with a congregation torn apart, an individual wrestling with how to lead through conflict, or navigating the challenges of my own family politics during the holiday season.
No matter what the conflict, there is hope. It's in the beauty of Advent and the light coming into the world. It's in the beauty of baking a perfect sourdough bread. It's in the beauty of witnessing a community find healing or an individual find a path through a challenging time. It's witnessing the wonder of agreeing and disagreeing in love. It sounds crazy, but conflict is saving my ministry, and I hope that it might, in some way, do the same for you.
---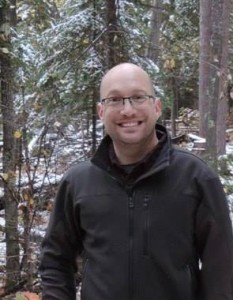 Andrew's workshop: Agreeing and Disagreeing in Love
Conflict has always been a part of religious communities. It is something every congregation, whether just beginning or centuries into its life, experiences. These disagreements can be forces for creation or destruction and navigating that balance is challenging. Come hear about strategies to disagree in love and to join in conversation about how conflict is changing and how we can, as a community of faith, creatively address it in our different contexts. Offered Tuesday during workshop block 2. Learn more and register now.
Andrew Plocher is the new pastor of Grace Lutheran Church in Gwinn, Michigan, and a minister member of National Capital Presbytery. He has a decade of experience working with conflicted congregations and non-profit organizations. He is also working on finishing his D.Min. in pastoral counseling at Louisville Seminary.
https://media.myworshiptimes31.com/wp-content/uploads/sites/55/2015/12/29175724/168750397_98cebf470d_o.jpg
480
640
Linda Kurtz
/wp-content/uploads/sites/55/2016/01/NEXT-Logo-FINAL-Horizontal_lato-1030x229.png
Linda Kurtz
2015-12-16 08:30:19
2016-09-02 08:47:32
Finding Hope in Conflict