Each month, we post a series of blogs around a common topic. This fall we've asked a number of leaders to respond to the question, "What is saving your ministry right now?" Amy Morgan is one of our workshop presenters for the 2016 National Gathering. Learn more about the workshop at the end of this post. We invite you to join the conversation here, on Facebook, or Twitter!
By Amy Morgan
What is saving my ministry right now? The disciple at my dinner table.
Being a minister has never come naturally to me. It often feels like a pair of jeans that is too tight in the waist, squeezing the breath out of me at times.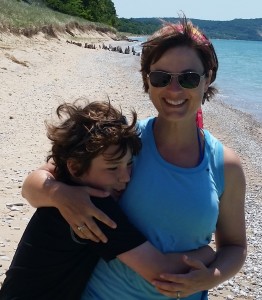 But motherhood came much more naturally than I had anticipated. My son enveloped my life like that favorite cozy sweater I've worn forever.
And so it has been natural for me to share my faith – my real, authentic, no-holds-barred faith – with my son as he's grown. It started with singing hymns in the middle of the night as I tried for hours to coax him back to sleep. I will never forget the first time he started singing the hymns back to me on his own. Then we started finding all kinds of ways to pray – at meals, bedtime, and when someone needed help. Child-like forms of lectio divina, made-up songs, or prayers learned in nursery school. When he says, "God is great, God is good," I believe him.
One day, we got some very bad news about my sister's partner. My son began searching the house for a candle and set up a little shrine on his bedroom floor where we prayed for his recovery.
When we got our first dog, my son wanted him baptized. So Watson George Morgan was baptized in the birdbath.
My son asks me questions like, "when people use guns, did they forget about God?" and "how do we know God is real?" He listens to the conversations my husband and I have about faith, justice, and how to live as Christians in this world. He takes it all in and shares his thoughts, which never fail to teach me something deeper and truer than all the theologians I read in seminary.
When he prays, it is from the heart. He is grateful, and hopeful, and endlessly compassionate.
I know every parent loves their child and hopefully sees the best in them. But right now, my child is saving my ministry. When church programs fail, when church members exhibit the worst parts of their human nature, when the I see the people who are supposed to be following Jesus running blindly after the ways of the world – I focus on the 10-year-old disciple at my dinner table, thanking God for family and sunshine and home; praying for friends who are sick; teaching the neighbor kid that sin is just part of how the world is but that Jesus came to break its power and give us hope. When I feel like I'm doing everything wrong, I look at my son and am reminded of how much God is doing right.
A couple of years ago, I took a sabbatical. I spent much of the time just trying to see what it would be like to not be a pastor. I volunteered at my son's school. I cooked and cleaned more. I was there every day when my son came home from school.
Toward the end of the sabbatical, I asked my son, "Do you like that Mommy is a pastor?"
"No," he replied. My heart sank.
But then he continued, "I love that you're a pastor."
And that is the love that keeps me going. That is what is saving my ministry today.
At the NEXT Church National Gathering in Atlanta, I'll be leading a workshop on faith formation in your family room. It will highlight ways to make the home the center of faith formation – for you, your family, and your church. We'll explore resources available on-line and in print and some unconventional models for faith formation for all ages. This workshop recognizes that "home" is more than the houses we inhabit and so will address community spaces as possible loci for faith formation as well. Hope to see you at NEXT Church!
---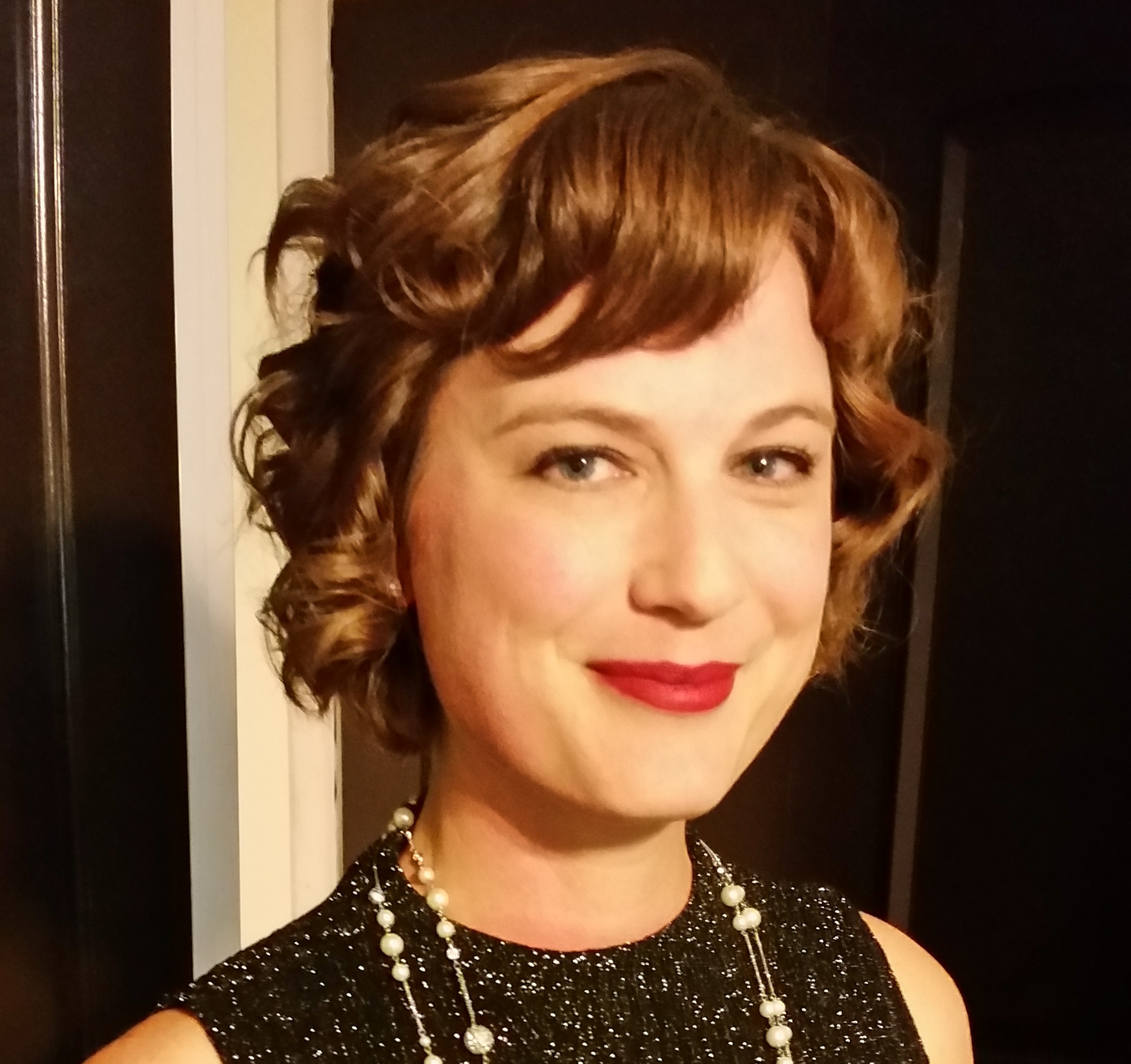 Amy's workshop: Faith Formation in Your Family Room
Faith formation today requires more than classes on Sunday or weeknights at church. Discover new possibilities for faith formation that is portable, personalized, and participatory in this interactive workshop. Learn how to take faith formation for children, youth, and adults outside your building and into the family rooms of your congregation. Take away some concrete resources and ideas with which to experiment. Offered Monday during workshop block 1. Learn more and register today.
Rev. Amy Morgan, MDiv., serves as Associate Pastor for Missions and Community at First Presbyterian Church of Birmingham, MI, working with youth and young adults, leading mission trips, preaching and teaching. Amy is a graduate of Princeton Theological Seminary, and also holds a bachelor's degree of Fine Arts in Drama from New York University.  She co-authored a book, "The Girlfriends' Clergy Companion," published by Alban in 2011.  She currently serves on the board of Yucatan Peninsula Missions and on the Planning and Visioning Team of the Presbytery of Detroit.  She is a past board member of WISDOM (Women's Interfaith Solutions for Dialogue and Outreach in Metro Detroit) and has a strong commitment to interfaith dialogue. Amy and her husband, Jason, have a son, Dean.
https://media.myworshiptimes31.com/wp-content/uploads/sites/55/2015/12/29175737/20150702_134250-2.jpg
1573
1374
Linda Kurtz
/wp-content/uploads/sites/55/2016/01/NEXT-Logo-FINAL-Horizontal_lato-1030x229.png
Linda Kurtz
2015-12-02 11:30:11
2016-02-18 18:22:31
The Disciple at My Dinner Table