by Catherine Neelly Burton
"Deep Rural" is a phrase I learned from the Reverend Charles Ayers. Raised outside of NYC and in New England, seminary educated on the West Coast, Charles has lived in the deep rural for nearly 50 years.  He describes deep rural as a community that is at least 60 miles removed from a city.  Deep rural is the kind of place no one in the U.S. pays attention to unless there's a disruption in the food supply chain.
Charles and his wife (now deceased) moved to western Kansas to her family's farm.  As Charles learned to be a farmer he connected with the small churches in western Kansas.  
As far back as the 1970's (when there was the staff and means to do so) the presbytery paid little attention to these congregations.  Some of them could still afford pastors.  Charles moderated sessions for those who couldn't and filled pulpits.  Charles was strongly connected to the national tent makers group within the denomination.  He can tell stories of attempts made and challenges faced by tent makers for decades.  
Today there is not a single installed pastor in the western half of the Presbytery of Southern Kansas.  Garden City Presbyterian is in transition and hopes to eventually call a pastor.  Garden City has a population between 25,000-30,000.  It is a hub for commerce and medicine and provides services that might normally be found in a much bigger community.  If you need something Garden City can't provide, your biggest cities are four hours west (Colorado Springs, CO), four hours east (Wichita, KS), and three-and-a-half hours south (Amarillo, TX).
Ten years ago, Charles invited the PCUSA churches in Lakin, Leoti, and Tribune, Kansas, into a conversation.  These three churches now function as a virtual single congregation with three sites.  This virtual church created a steering committee and put together a preaching pool.  They gather when there is a 5th Sunday for a meal, fellowship, sometimes worship, and sometimes study.  Their goal is to affirm each other's ministry and help each become better at what they are able to do.  They support and pray for each other. 
Early on in their partnership, the three churches invited the Reverend Bob Wade to come work with them.  Bob is retired and lives in Ohio, but his first call was in Tribune, KS.  The churches came up with things they wanted to be trained in, and Bob served as their ministry coach.  For ten weeks they focused on communion training for elders, learning to pray better publicly, and how to be intentional in pastoral care when visiting and calling.  
The church members were empowered to lead their churches in ways they hadn't before.  They realized that they didn't need to wait for a pastor, that they could be the church.  In time, Charles connected with the Reverend Terry Woodbury.  Terry lives outside of Kansas City but had farmland in western Kansas.  Charles got Terry hooked on this vision, and when he spent time out west, he offered his skills in planning to the three churches.  
The churches got more involved in their communities, too.  The Leoti church will likely be the first to close, and as one step in preparing for that, they created a non-profit called Agora.  Agora is intended to strengthen the community.  
The church building is already used by groups like 4H and community theatre.  In time, Agora will take over the building.  This means that the community keeps it, and it is cared for.  Leoti still has a manse which it rents, and they give that income to Agora.  The church in Lakin has income from an endowment and gives to Agora.  
Churches in the deep rural were decades ahead of what churches in larger towns and cities are experiencing now (numerical decline and struggles with building maintenance), and they may be decades ahead of us in how to be church.  The discipleship coach model of congregational empowerment is one that we need to consider as a creative possibility and not a sign of defeat.  
Charles likes to use exile and remnant language regarding these deep rural churches; they are the remnant and don't know in what form the church will rise up in the future.  We should pay attention because it may very well be the deep rural that shows us the way forward. 
---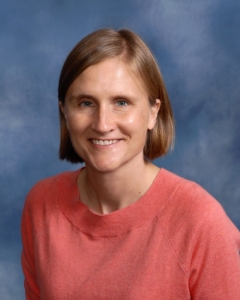 Catherine Neelly Burton serves as the pastor of what is most easily categorized as a 'traditional' PCUSA congregation, even though that era is gone. She serves at Grace Presbyterian in Wichita, KS. Grace has about 350 members and is an amazing congregation with wonderful people. She is married to John, and they have a four year old daughter and a nine year old dog.
Catherine is also a member of the NEXT Church blogging cohort and her writing focuses on rural ministry in Kansas. 
https://media.mywtenfold1.com/wp-content/uploads/sites/10/2020/09/21114454/mary-hammel-p2B-PQTFuwA-unsplash-scaled.jpg
1920
2560
Layton Williams
/wp-content/uploads/sites/10/2016/01/NEXT-Logo-FINAL-Horizontal_lato-1030x229.png
Layton Williams
2020-09-21 11:50:02
2020-09-21 11:50:33
Deep Rural