Each month, we post a series of blogs around a common topic. This month, we are curating a series that showcases the brilliant leaders speaking and preaching at our 2020 National Gathering in March. Each of these people have been carefully chosen by a dedicated team of people who have championed these leaders and the gifts they bring to NEXT Church. So learn why we're so excited, and then let your own excitement compel you to register and join us! If you're already planning to go, we invite you to join the conversation on Facebook and Twitter, and tell us what you're most excited about for this year's gathering.
by Eliana Maxim
No sooner does a faith or community leader begin to get a handle on their context, than the landscape begins to shift and change. The reality of our work as church leaders is that everything is in constant motion, and most of our "it used to work this way" fallbacks no longer fit the bill.
The truth is that we need to be light on our feet and open-minded to creativity and innovation; to new ways of considering how to connect with people and adapt to culture; to interpret theology and biblical understandings with the myriad of lenses available to us.
NEXT Church director and this year's NEXT Church National gathering preacher Rev. Jessica Tate is a voice urging this movement.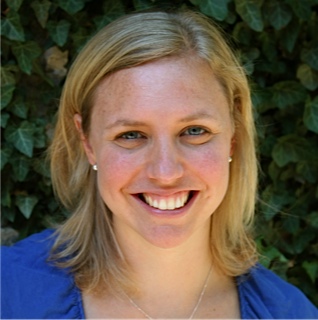 Jessica weaves her theological insights with hands on experience in organizational leadership and community organizing. Jessica has helped shape an openness to what church can be without losing the rich tapestry of where we have been. She is able to own her place and identity as a leader, yet call and affirm the presence of others, particularly those usually not seen or recognized.
The ties that bind us can become frayed or loosened through the years: theological differences, financial insecurity, missional confusion, varying contextual realities, and more. NEXT Church, with Jessica at the helm, has provided for the past 10 years space for the voices of many, many church leaders to share, learn, experiment, and commiserate in an environment that is creative and non-judgmental. The National Gathering is an event where I witness the greatest diversity – race, ethnic, gender, orientation, location, economic – within the PC(USA) and beyond. Courageous conversations happen here. Insight and understanding are nurtured and mutual. The spirit of God is on the move and perceptively so.
Jessica embodies the type of leadership that enables this sort of culture. She deftly leads within a structure yet allows corporate discernment to happen organically. Every person, every idea is welcome and considered an opportunity to stretch and discover.
Inviting Jessica to the pulpit, on the 10th anniversary of NEXT Church is a prophetic move to see where we may be going next.
---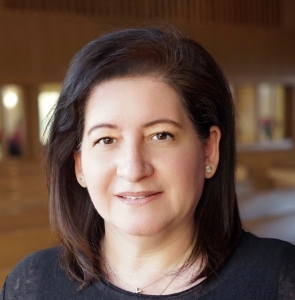 Rev. Eliana Maxim is the Co-Executive Presbyter of Seattle Presbytery and a member of the NEXT Church Strategy Team. Eliana and her husband of 35 years, Alex, have two adult daughters Sacha and Gabi, both Seattle residents, plus a spoiled rescue Boxer dog named Lola.
https://media.mywtenfold1.com/wp-content/uploads/sites/10/2013/01/29180756/Jessica-Tate1.jpg
320
318
Layton Williams
/wp-content/uploads/sites/10/2016/01/NEXT-Logo-FINAL-Horizontal_lato-1030x229.png
Layton Williams
2020-02-20 18:47:13
2020-11-28 20:10:49
Jessica Tate and the Power of Openness