Each month, we post a series of blogs around a common topic. This month, Jess Cook and Jan Edmiston are curating a series that will explore the hidden gifts of failure. How does failure help us grow? How does it help us be more authentic with one another? How does it help us to be creative and brave in our ministries and our lives? We invite you to join the conversation on Facebook and Twitter.
by Rev. Carlton David Johnson
An emergency Friday evening meeting at the church troubled my parent's hearts. The mandatory gathering gave me heartburn. It was Friday night, the weekend of my 28th birthday, and there were parties to go to.
The pastor who was also a chaplain for the United States Army, had been deployed to Operation Desert Storm. He would be leaving in less than a week and there were leadership appointments needed in his absence.
It was the first time the pastor was going to be away and he picked a woman, a brilliant young DMin student to lead a Baptist congregation that had never had a female minister. The congregation was immediately at war.
There was one thing they agreed on; I would be leading the music ministry. I was their musical Boy Wonder whose gifts they had nurtured for over 20 years. There was the chance, I thought, that I could fix this problem over the next few weeks by producing soothing melodies from our stellar choir. After all, these same impressive salves had eased the pain in smaller past upheavals.
It was not to be so. And the shipwreck would be my fault.
I came to the task with years…ok decades…of pinned up awareness of problems within our church. The small church had produced award winning musicians and singers. The choir was replete with prima donnas and divas. Over half of them belonged to the same (very talented) family. The most talented was my closest friend.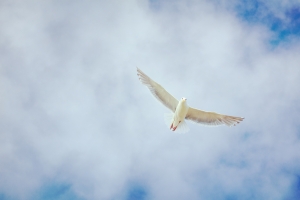 In the past, she helped me with matters within our church and in other ministries where I served. Surely, she would continue giving unbiased feedback…right? No.
In our haste, I managed to offend her and her entire family within a week. The ugliness grew from a two-sided war to a battle royal. As an example, since our church followed the older tradition of deacons leading "Devotion", a half hour of prayer and long-metered hymns at the start of worship, choir members routinely arrived after the official start time of worship to avoid participating. For many, the tradition was dated and needed to be discontinued. The solution would have included reducing the time of the deacon's devotion as well as challenging choir members to be in the choir loft at the start of worship. But remember these folks were all related and even those outside of family bonds had known each other for decades. Oh, did I tell you that the leader of the pack was my best friend's mother who also acted as something of a second mother to me? Yeah, that part.
The straw that broke the camel's back was a request from the (temporary) pastor that the newly formed teen choir be assigned a Sunday each month to participate in worship. Sounded simple enough. Unfortunately, my bestie had identified the teen choir as a "group" (rather than a choir) that she was developing for the big stage, not Sunday morning services. And she was not budging. Neither was the temporary pastor.
Thankfully, word came that the pastor would be back within two weeks.
My final two Sundays were marked with an almost empty choir loft. I was humble enough (humiliated enough?) to contact my bestie and her mother to let them know that I was conceding "informal leadership" to them for the rest of our pastor's absence and I would remain available to them. An important relationship was restored.
Upon his return, the pastor immediately contacted me to apologize for leaving me with "such a mess". I also apologized for my haste. He guided me to the writer of Matthew's counsel that would stay with me for the rest of my work in music ministry and even now in leadership in the larger church. That advice is to always "be as wise as a serpent and as gentle as a dove" (Matthew 10:16). I left that experience understanding "spirit-led worship". The ultimate goal is not a splendid experience, but God's glory. It was a lesson in the efficacy of prayer and patience.
---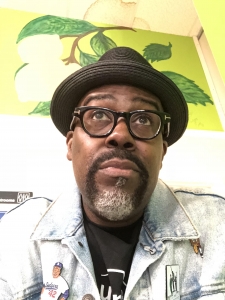 Carlton David Johnson is an associate minister at the First Afrikan Presbyterian Church in Lithonia, GA where he leads the Ujima Men's Fellowship, Kijana Boys Rites of Passage, Fawohodie Ministry to the Incarcerated and their families and serves in music ministry. He is a board member of the First Afrikan Presbyterian Church Community Development Corporation, the Presbyterian Pastoral Care Network and NEXT CHURCH (Strategic Planning Team). He is a regular contributor to the Presbyterian Outlook monthly magazine. Carlton recently began serving as the Associate for Vital Congregations for the Presbyterian Church USA (PCUSA). Carlton and his wife Cara split their time between Atlanta, GA and Louisville, KY
https://media.mywtenfold1.com/wp-content/uploads/sites/10/2020/01/29172258/ferdinand-feng-5Ee6FBB-j3k-unsplash-scaled.jpg
1365
2048
Layton Williams
/wp-content/uploads/sites/10/2016/01/NEXT-Logo-FINAL-Horizontal_lato-1030x229.png
Layton Williams
2020-01-24 12:24:20
2020-11-28 20:12:05
Choirs and Serpents and Doves