Each month, we post a series of blogs around a common topic. This month, Mark Davis is curating a series that will explore the idea of membership and the challenges and promises that come with it. We invite you to join the conversation on Facebook and Twitter.
by SueJeanne Koh
Over the years, as I've joined new church homes in different locales, I have told this part of my story several times – I grew up in a Korean immigrant Presbyterian church, "re"-found my faith in an Asian American second-generation Presbyterian church as a young adult, and then served in another predominantly Korean American Presbyterian church for several years. But it is also true, as I reflected when writing this piece, that I have not been part of a predominantly Asian American church for the past ten years. The only thing that has remained constant, it seems, is that I am firmly Presbyterian, for better or worse. And yet, as a scholar who focuses on Asian American religion as a central part of her work, and who does in fact believe in the futures of Asian American Christianities, why am I not at an Asian American church?
The reasons are complex, personal, and probably more than I can really articulate. Part of it is because I am in a racially and religiously mixed household and that cultural and religious difference seemed easier to navigate in my last and current church homes. But there have also been three unspoken guideposts that have led my way to my three past church homes. One, Reformed theology and worship broadly construed did matter; it had become a kind of acquired mother tongue over the years. Two, my church had to be local – I wanted to be attentive to the issues and concerns of my neighborhood and how my church engaged with these. Three – I wanted to be in a congregation that affirmed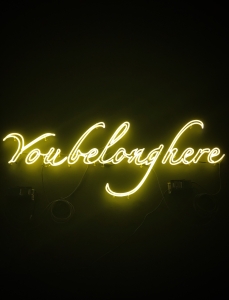 sexual difference, because – see point one.
My naming of these guideposts doesn't mean to imply that there are not Asian American churches or Christians who don't engage those different criteria. It's more to articulate, retroactively, my unspoken rationale in what really felt like an act of surrender when becoming a member of a non-Asian American church. I wanted to be in congregations where other voices were centered and affirmed, because in a way, this also emanates from my sense of what Asian American positionality is partly about. Asian American positionality is not just about tracing your ethnic background to Asia, but also a politically possibility that is constantly about the decentering and centering of new voices and old. That is, after many years I am embracing my "foreignness" differently, which has been as much gift as wound, to see that "foreignness" as a place where hospitality can grow in different ways.
This is also to say that when my heart deeply desires to be understood without explanation, or when I think we need engagement around our assumptions about race, my church community may not be able to provide that and that I do sometimes long for the unspoken bonds of support of the ethnic immigrant church. So sometimes I need to be creative in finding ways to think through the relationship between faith and belonging. It's not always easy, and I don't have a clear road map either for myself or my family. Just guideposts, and I have to, simply put, rely on the leading of the Holy Spirit to lead me to places of centering.
It means that Asian American Christian community may look far-flung, held together by bits and bytes of technology for most of the time. It means that my experiences and identity as an Asian American woman may find commonality with others who aren't Christian or religious, but who understand the experiences and histories of racialization. It may mean that I will stumble my way through and be part of larger movements for racial and economic justice in ways that highlight my Asian American identity in a supportive role, but one who needs to learn from and center other minoritized voices in their journeys. But it is in these spaces where I want to press and form my faith and experience "holy discomfort" for the possibility of surprising connections and unexpected communion.
---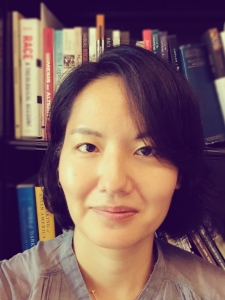 SueJeanne Koh is a scholar and teacher who works on the intersections of theology, religious studies with particular interests in race and gender. She is currently a postdoctoral researcher in Asian American studies and religious studies at the University of California, Irvine, and a member of St. Mark Presbyterian Church in Newport Beach, CA.
https://media.mywtenfold1.com/wp-content/uploads/sites/10/2019/10/29172405/amer-mughawish-_azI5djkQ_E-unsplash.jpg
3921
2992
Layton Williams
/wp-content/uploads/sites/10/2016/01/NEXT-Logo-FINAL-Horizontal_lato-1030x229.png
Layton Williams
2019-10-22 16:38:21
2020-11-28 20:21:33
Navigating Belonging as an Asian American Presbyterian