Each month, we post a series of blogs around a common topic. During August, John Wilkinson is curating a month of blog posts exploring where we are as a church through the lens of the new Presbyterian hymnal, Glory to God — what are we thinking about? how are we worshiping? what matters to us? where are we headed? Join the conversation here, on Facebook, or Twitter!
By Laura Fry
At a bend in the road, encircled by cornfields and cows, our small congregation loves to sing. From the days when only psalms were sung and the pitch set with a tuning fork up until the present day, music has remained a central part of our life together.
As our church dedicated the Glory to God hymnals this spring, we retold this history of song, recalling the musical reformations that have taken place here over the years: the introduction of an organ, an ever-expanding repertoire of song, and gifts of bells, chimes, and several editions of new hymnals.
We did more than tell this story though; we sang it, as our ancestors did. We began unaccompanied, singing a psalm, led by a precentor. Next we added the organ, then several beloved hymns of the 19th and 20th centuries, and children's songs from Vacation Bible School, accompanied by guitar and bells. As we sang we claimed our story once again; we were amused and encouraged by our spiritual ancestors who persevered amid debates about the propriety of organ music during worship; and we celebrated the truth that our tradition as a church and denomination is one of reformation.
Each congregation's musical heritage is unique yet we Presbyterians share a common refrain: We are reformed and always to be reformed by God. Our musical life is no exception.
Brian Wren invites us to hear the beginning notes of reformation "Deep in the Shadows of the Past" and to discover the many ways God's promise changed and grew.   In the very name of our God, "I AM WHAT I WILL BE," we find the pitch of faith set for our on-going reformation. (See hymn 50, Glory to God)
The future of God's people has always been unknown—wonderfully, beautifully so. Our faith has always been emerging.
We do not know how the church will change and grow, only that it will.
We do not yet hear the musical variations of faith in the years to come.
What do we know? We know the God who gives us song.
---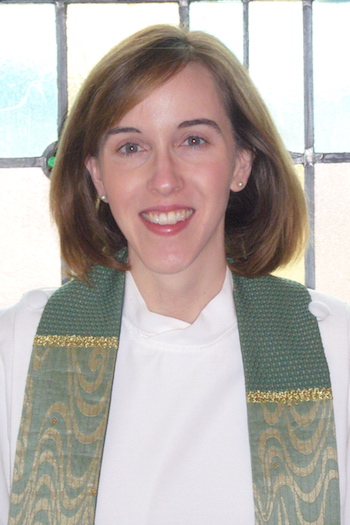 Laura Fry
Pastor, Covington United Presbyterian Church
Pavilion, NY
https://media.myworshiptimes31.com/wp-content/uploads/sites/55/2015/08/29175909/Covington.jpg
260
400
Jessica Tate
/wp-content/uploads/sites/55/2016/01/NEXT-Logo-FINAL-Horizontal_lato-1030x229.png
Jessica Tate
2015-08-31 06:09:21
2016-02-18 18:53:59
In the Shadows of Our Past