Each month, we post a series of blogs around a common topic. During June, Therese Taylor-Stinson is curating a month of blog posts exploring Contemplation and Social Justice, featuring posts by member os the Spiritual Directors of Color Network, Ltd. Join the conversation here, on Facebook, or Twitter!
Editor's note: This post is the second in a four part series. Read part 1 here!
By Lerita Coleman Brown
Lerita

:  "Social Injustices Revealed"

I grew up in Pasadena, California, in the 1950's and 1960's with the vestiges of social injustice not quite as visible as they were in the South. I remember our father setting us down as young children to have the "race conversation" as we prepared for a family visit to Arkansas. He explained that things were different "down there," and we would see signs for "Colored" and "White Only" at restrooms, restaurants, and neighborhood pools. Racism in California more subtly reared its ugly head with neighborhood covenants barring Blacks, Latinos, Asians, and sometimes Jews from purchasing homes. I had not yet learned about the loss of homes and livelihoods as Japanese "citizens" were carted off and sent to internment camps during World War II.

My first clear taste of racial injustice occurred as a Black college student entering as a member of the first wave of Black students desegregating University of California campuses in the early 1970's. Although I attended a legally mandated desegregated high school with Whites, Blacks, Asians, and Latinos, the result of Brown vs. Board of Education decision and subsequent suit, the White students and professors at UC Santa Cruz appeared different than the ones I encountered at John Muir High School. They frequently acted as if I were an alien from another planet and many believed that I was "let in" as an Equal Opportunity Program (EOP) student at University of California, Santa Cruz. I was very aware that I entered through the regular admissions process and with a California State Scholarship.

The university setting, however, provided an opportunity for me to cross paths with Jan Willis, a then young assistant professor of religion and also African American. A budding Tibetan Buddhist scholar, she taught my roommate and me how to meditate. This simple act of learning about cultivating a divine inner connection altered my life forever.

Since that time, I have allowed messages emerging from my contemplative practices of silence and stillness to guide me as I choose to engage the inner and the outer, or contemplative responses (the inner) with necessary external action (the outer), to address social injustice.

I have been most intrigued with Howard Thurman's notion of "inner authority," the idea that each individual has some power over what he or she allows into one's inner sanctum. Thurman was reminded in his many contemplative moments, and communicates in his sermons and writings, the same truth as Jesus did—that each of us is created by God, is a child of God, and that is what we must always carry in our hearts.

In the next blog, your will read Jacquelyn's story….
---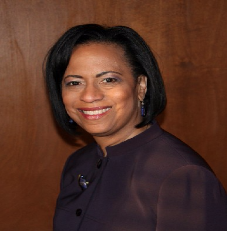 Lerita Coleman Brown, Ph.D., is a professor emerita of psychology and a spiritual director. Brown is a graduate of the Shalem Institute. She lives in Georgia, USA, and writes and promotes contemplative spirituality in everyday life.
https://media.mywtenfold1.com/wp-content/uploads/sites/10/2015/06/29175958/Lerita-Coleman-Brown.png
231
227
marrandamajor
/wp-content/uploads/sites/10/2016/01/NEXT-Logo-FINAL-Horizontal_lato-1030x229.png
marrandamajor
2015-06-29 09:00:58
2016-02-18 13:45:17
Intersectionality of Racial Justice and the Contemplative – Part 2