This series highlights participants at the national gathering in Minneapolis on March 31st – April 2nd, 2014. Presenters, preachers, teachers, and leaders were asked the same five questions and their thoughtful responses may be found here every week. The goal is to introduce you to people you'll hear from in Minneapolis and prime the pump for our time together. Hopefully, something here will spark an idea, thought, or question for you. We encourage you to reach out and initiate conversations that you can later continue in person. 
Deborah Wright and Jim Kitchens are partners in PneuMatrix, a consulting group working with churches and presbyteries implementing adaptive change and supporting pastors developing innovative forms of Christian community. 
Together, they are offering a thought-piece at the Next Gathering on adaptive change and leadership.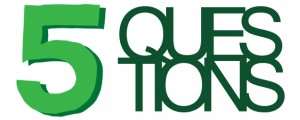 1. Tell us about your ministry context.
Deborah: Following 8 years in the pastorate, a return to the PhD program at the GTU (Historical Theology), and serving as Development Director under Randy Taylor at SFTS, I launched a practice in Corporate Chaplaincy and Strategic Leadership Development.  Clients have included Kaiser Permanente, LucasFilm, and Google.  Launched PneuMatrix , a not-for-profit consulting practice for Adaptive Change, with Jim Kitchens in Jan. 2012.
Jim: I serve as interim director of the progressive ecumenical campus ministry at the University of California at Davis and as a consultant with PneuMatrix.  I also help oversee the Company of New Pastors, our denomination's first call program.
2. Where have you seen glimpses of "the church that is becoming"?
Deborah: Since launching PneuMatrix, I've seen signs of 'the church that is becoming' across the country – through NEXT, through UNCO, through 1001 NWCs, through Fresh Expressions (U.K.), through following some of the brightest and most creative imaginations of newly discovered colleagues on Facebook.  PneuMatrix' beta study in San Francisco Presbytery in 2012 allowed us to celebrate profound 'deaths' and 'resurrections' of a variety of ministries.  As a partner with NEXT in the Paracletos engagement, Jim and I are working closely with a congregation in transition in SoCal.
Jim: In people who are willing to take "holy risks" and begin new ministries that respond to the unique needs of their neighborhood.  I'm especially drawn to new ministries that are willing to risk even failure for the sake of learning about what the Spirit is doing among us.
3. What are your passions in ministry? (And/or what keeps you up at night?)
Jim: I'm passionate about mentoring and encouraging younger church leaders and also about working with congregations approaching the end of their life to help them leave a legacy of mission for the church's future.  What keeps me up at night is that whether we Boomers might run the church into the ground before younger generations of church leaders have the opportunity to renew it.
Deborah: I have always been attracted to change.  Since my undergrad years, I have studied the sociology of change in the church.  Having been born/raised/baptized/confirmed in a large congregation in South Florida that became a founding congregation of the PCA, I have lived the stuff of dramatic church change to the bone.  This current tsunami of change in Christendom jazzes me.  Where many see loss and challenge, I see fresh winds of the Spirit and vast opportunity for Kingdom work.  My work as a Corporate Chaplain has been all about being a midwife of deep change.  It doesn't keep me up at night – I eagerly dive into the dreamworld waiting on God's unveilings.  I'm an off-the-chart intuitive on  the MBTI.
4. What is one thing you are looking forward to at the NEXT Gathering?
Deborah: I'm looking forward to all the workshops and speaking engagements I'm NOT a part of!  I'm looking forward to the IGNITE segments, and to meeting new companions along the way to the Becoming Church!  And I just may make a side trip  to the Mall Of America, because, honestly, what a crazy concept!
Jim: I love the enthusiasm and hope that pervades the room as people who trust the Spirit is equipping us for and leading us into the future build off of one another's insights, ideas, and energy.
5. Describe NEXT Church in seven words or less.
Jim: Isaiah's "new thing" bursting into flower.
Deborah: Church Becoming: Diving into the Deep Unknown!
https://media.mywtenfold1.com/wp-content/uploads/sites/10/2011/12/29180756/Slide1.jpg
540
720
Jessica Tate
/wp-content/uploads/sites/10/2016/01/NEXT-Logo-FINAL-Horizontal_lato-1030x229.png
Jessica Tate
2014-02-25 11:47:40
2016-05-10 22:03:23
5 Questions with Deborah Wright and Jim Kitchens